Eric Vallender graduated from the Committee on Genetics in 2006, with a dissertation titled Molecular evolution and positive selection in the emergence of the human phenotype. His advisor was Bruce Lahn, William B. Graham Professor of Human Genetics.
After graduating from UChicago. Eric moved to Boston, and spent several years at the New England Primate Research Center (NEPRC), a research facility of Harvard Medical School, first as a post-doc, then as an instructor and finally as an assistant professor. In 2014, Eric started his current position of associate professor in the Department of Psychiatry and Human Behavior at at the University of Mississippi Medical Center.
Eric's research interests have focused on comparative evolutionary genetics, with a primary focus on non-human primate neurogenetics. He is particularly interested in the molecular underpinnings of the human brain and how genetic differences among primates manifest at the phenotypic level. He also studies convergent genetic evolution and the role of functionally similar genetic variation in generating parallel phenotypes in primates. These interests synergize in the development of better non-human primate models and increased translational research.
The development of improved animal models
Animal models are primarily useful if they replicate human disease and response. If the phenotype of the animal model is similar to the human phenotype, but the genetic underpinnings diverge, then the research will be of reduced translational value. Using comparative genetics, Eric aims to highlight animal models likely to have translational validity and to strengthen and improve the models, improving the power of animal studies and maximizing their utility.
Because of this research interest, Eric had become nvolved in two NIH-sponsored consortia with the aim of improving and supporting genetics research and application in rhesus macaque colonies: the NIH Non-Human Primate DNA Bank which contains genomic DNA from more than 1000 animals representing more than 10 species, and the NIH's Non-Human Primate Breeding Colony Management Group, where he acts as genetics liaison.
Interested in reading more about this? Eric suggests to start with the following review articles:
Vallender EJ, Miller GM., Nonhuman primate models in the genomic era: a paradigm shift, ILAR Journal, 2013 [PMID: 24174439]
Ward JM, Vallender EJ, The resurgence and genetic implications of New World primates in biomedical research, Trends Genetics, 2012 [PMID: 23099234]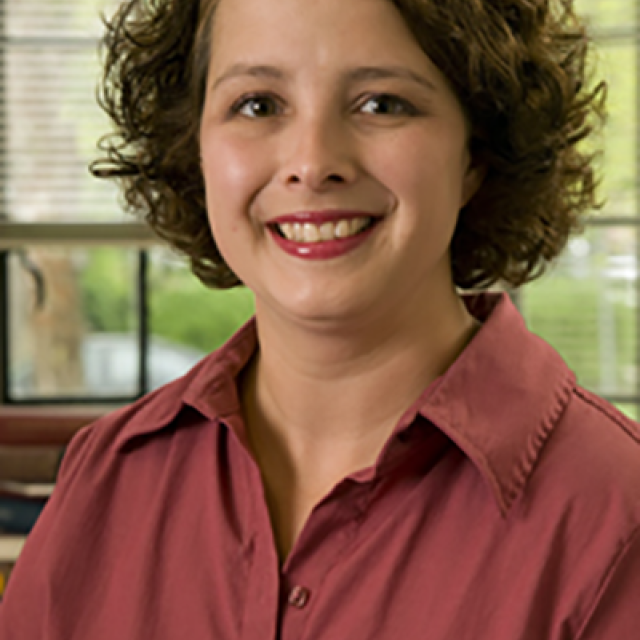 Thelma Tennant joined UChicagoTech as an Associate Project Manager in May 2008, was promoted to Project Manager in October 2012, and to Assistant Director in July 2015. Thelma's responsibilities include evaluating, marketing, and licensing technologies and managing intellectual property portfolios arising from research at the University of Chicago. She also serves as the Oncology Lead.
Before joining UChicagoTech, Thelma completed a doctoral thesis project exploring the role of matrix metalloproteinases in prostate cancer metastasis, and went on to perform postdoctoral research at the University of Chicago focused on the identification of chromosomal abnormalities in malignant myeloid leukemia disorders. While a graduate student, Thelma taught courses on teaching and classroom methods, and was co-president of the University of Chicago Biological Sciences Division Dean's council. As co-president, she lead the organization in the assessment of a wide range of student life issues, and was a member of the student government finance and annual allocations committees, apportioning over $400,000 in funds annually to student organizations. Thelma was also a member of the 1999 winning team of the U of Chicago Graduate School of Business New Venture Challenge competition.
Prior to becoming a graduate student, Thelma worked at the United States Department of Agriculture, where she assisted in the management of large-scale agriculture biotechnology risk assessment research. During her time at USDA, Thelma developed an interactive web-based communications program for the Northeast Environmental Research Association that is still in use, and managed the Cooperative State Research, Education, and Extension Service (CSREES) USDA grants program for agricultural biotechnology risk assessment.
Thelma holds a B.A. in Biology and English from the University of Virginia, and a Ph.D. in Cancer Biology at the University of Chicago. A native of Alexandria, Virginia, Thelma enjoys off-shore sailboat racing in her spare time.
Alumna Rabiah Mayas (PhD, Biochemistry and Molecular Biology, 2007) was on campus to participate in an alumni career panel for UChicago Weekend.
Jenna Christensen (PhD, Cell and Molecular Biology, 2016) and Matthew Tien (PhD, Biochemistry and Molecular Biophysics, 2018) interviewed Rabiah to learn about her professional choices and ask suggestions for students interested in a career in scientific outreach.
UChicago Weekend career panel. From the left: Mike Tessel, Sean Sheridan, Adam Koch, Rada Sarac, Wen Lu, and Rabiah Mayas.
Creating My Career in Science
Rabiah is the Ruth D. and Ken M. Davee Vice President of Education and Guest Experience at Chicago's Museum of Science and Industry (MSI), overseeing the the strategic direction of MSI's groundbreaking Welcome to Science Initiative – a suite of education programs dedicated to removing barriers to science education. She will also be responsible for the guest experience, ensuring the Museum continues fostering science learning through MSI's hands-on, interactive exhibits and experiences. She was previously the Director of Science and Integrated Strategies at MSI (2010-2017)
How did I get here? From PhD to MSI
Rabiah started off her PhD as many of us do, with a passion for scientific research, analytical thinking, and enticing biological questions. Around Rabiah's third year, she started seeking out a larger social component to her graduate career. She was particularly interested in the perspectives and relationship between scientists and the general public. Fortuitously, down the street, a short-term position as director for one of MSI's outreach programs, Science Chicago, opened up.  As a part of Science Chicago, with its tagline, "Life is a Lab", Rabiah was able to combine her background with the missing component of her graduate life. She joined the group as the team's only scientist. Working with communications and public event professionals, she and her team worked with 140 partners and created programs to increase science education in Chicago.
One of Science Chicago's major goals was to move outside of the museum setting, to seek out a broader audience by taking science directly to the public. Capitalizing on the fact that Chicago loves a festival, Rabiah and her co-workers created LabFest, a mix of hands-on experiments, interactive programs, and a fun fair-like environment to more than 15 locations throughout the Chicago area.
"Many people don't choose to go and experience science activities because they're simply not aware of them... LabFest took that idea and combined it with a festival concept and took science to the neighborhoods," said Rabiah.  The program culminated in one final festival in Millennium Park, an event that drew over 8,000 participants.
Between 2017 and 2019, Rabiah served as the Associate Director of Science in Society at Northwestern University, a research center dedicated to K-12 STEM education and community engagement, before returning to MSI in an executive capacity in November 2019.
Interested in a career in scientific outreach?
Volunteer: Look for experiences where you can learn alongside others initially, without having to take on too many responsibilities. For example, programs where you can help teachers develop a curriculum or teach a single class rather than teaching a whole course on your own can help you gain experience while quickly determining if outreach is right for you.
Network: Cold calling, while not always successful, is a great way to gain a different perspective on jobs that may interest you. Scientific outreach conferences often offer free or reduced price student admissions if you volunteer, and give you a chance to network.
Use online resources: InformalScience.org connects museums, science educators, and scientists in a variety of disciplines. The website is a great resource for getting an idea of the current 'scientific outreach landscape', and includes job listings.
Alumna Sandra Glucksmann (Molecular Genetics and Cell Biology, 1989) visited the University of Chicago where she spoke about her career path, as well as diversity in the scientific industry at the Diversity in Science Seminar, hosted by the Multicultural Graduate Community. A summary of those discussions, written by Joyce Pieretti, PhD 2016 Integrative Biology, follows.
Those who attend graduate school chose to do so based on their passion for learning and discovery. But what happens after you graduate? What career path do you choose based on the skills you have honed while in and out of the lab? The search for the answer to those questions often begins very early on, as you participate in teaching assistantships, lab tours, conferences, and networking all while conducting your own research. These experiences help you sort through the various options, hopefully leading you to a career that will be both intellectually challenging and exciting. Working in the health and science industry through start-up companies is one appealing option, and Sandra Glucksmann can attest to that. 
After receiving her degree, Sandra completed a post-doctoral position at the Massachusetts Institute of Technology. Since then, she has been instrumental to the success of several biopharmaceutical companies. After moving from staff scientist to vice-president of various platform technology groups at Millennium Pharmaceuticals, Sandra served as the senior vice president of research and development at Cerulean Pharma, a clinical-stage company developing innovative nanopharmaceutical tumor-targeting products and as chief operating officer at Editas Medicine, a transformative genome editing company, which utilized CRISPR/Cas9 and TALENs technologies to build a novel class of human therapeutics that enabled precise and corrective molecular modifications to treat disease at the genetic level. Sandra is now the President and CEO of her own company Cedilla Therapeutics, which uses intrinsic protein stability mechanisms to broaden the reach of small molecule therapeutics for cancer and other diseases caused by protein dysregulation. (See also Sandra's recent interview on being named one of the Fiercest Women in Life Sciences)
Sandra also serves on the board of directors of Women in the Enterprise of Science and Technology (WEST), an organization which prides itself in building a community for women in science and technology. Women researchers trained in these fields can further develop their soft-skills (effective communication, negotiating, etc.), which are often critical to success in a business environment. Sandra felt that as she progressed in her career she became aware of the gender-based differences in how individuals were perceived and treated in professional settings. Being part of WEST has allowed her to explore these issues in more depth and help other women become leaders in their fields through workshops in professional development.
What is Sandra's advice for graduate students interested in pursuing careers in industry?
consider post-doctoral positions within industry to get a better understanding of the work environment;
pursue further training in project management or scientific writing, and attend additional classes in graduate school or workshops based on building industry specific skills;
volunteer your time to other related causes, thus establishing connections for future endeavors. In particular, Sandra highlights that serving as a board member at WEST has helped her serve on additional boards in the scientific community such as that of Taconic Farms, which specializes in rodent models.
To summarize, the work of a graduate student should NOT be spent entirely in the lab. Sandra describes her time at UChicago as a positive experience where she learned to become better organized and focused. But once Sandra moved away from bench work she had to learn to delegate and adjust to a new identity. While such professional adjustments may be challenging at first, preparedness for these events will make such transitions smoother. Taking advantage of professional development programming offered through many avenues at the university (such as myChoice and Graduate Student Affairs) will help a student embarking on a new career to build a more balanced profile.
Joyce Pieretti
Karen E. Sears earned her Ph.D. in Evolutionary Biology in 2003: her advisor was John Flynn. She joined the faculty of the University of Illinois at Urbana-Champaign in late 2007, and is now a Professor of Ecology & Evolutionary Biology at UCLA. She currently serves as the department chair. Karen actively engages in community outreach and was a featured scientist in the PBS/HHMI documentary Your Inner Fish.
Karen's main interest is to harness the power of evolutionary and developmental biology to explain and predict the course of mammalian evolution. Her lab's primary research goals are to determine how developmental variation interacts with environmental factors within a species to produce congenital malformations in humans, and among species to generate new evolutionary adaptations in mammals. They are studying the evolution and devopment of forms, sensory adaptations ahd human health.
Sears has identified cellular and molecular processes that drive the unique development of marsupial (e.g., kangaroos, opossums) limbs and generated a possible hypothesis for the abundance of placentals (e.g., humans, dogs, horses) relative to marsupials in today's world. She has also identified genetic and developmental drivers of digit reduction (i.e., reduction in the number of size of the fingers and toes) in mammalian species such as horses, pigs and deer. Her results suggest that mammals can reduce their digits through many processes and thereby provide a plausible explanation for the frequent evolutionary reduction of mammalian digits. 
Although her primary focus has been on the limb, Karen strives to continually reinvent her research program by incorporating new species, techniques, and organ systems. Sears has been awarded a "Dimensions of Biodiversity" grant from NSF that funds research on discovering genomic and developmental mechanisms that underlie sensory innovations critical to adaptive diversification. All animals must sense their environment to find food, avoid threats, and find partners. This research illuminates the main biological forces in the genome, during development, and in anatomical structures that contribute to mammals' success in adapting to their ever-changing environment.
Kathleen E. Cullen received a PhD in 1991 from the Committee on Neurobiology. Her advisor was Robert A. McCrea. Dr. Cullen was a Fellow at the Montreal Neurological Institute where she worked in the Department of Neurology and Neurosurgy. In 1994, Dr. Cullen became an assistant professor in the Department of Physiology at McGill University, with appointments in Biomedical Engineering, Neuroscience, and Otolaryngology. In 2002, Cullen was appointed a William Dawson Chair in recognition of her work in Systems Neuroscience and Neural Engineering, and served as Director of McGill's Aerospace Medical Research Unit comprising four faculty and their research labs. In 2016, Dr. Cullen moved to Johns Hopkins University, where she is now a Professor in Biomedical Engineering, and holds joint appointments in the Departments of Neuroscience and in Otolaryngology – Head and Neck Surgery.
Kathy's general area of interest is in systems and computational neuroscience, with an emphasis on translational approaches to restoring sensory function. Her research expertise lies in understanding the coding strategies that the brain uses to create neural representations of self-motion: she studies how the brain combines information from the vestibular sensors with extra-vestibular cues (visual, touch, motor) to estimate self-motion to ensure accurate motor control and postural stability.
One of Kathy's main findings has been the identification of a distinct and surprisingly small cluster of cells deep within the brain that reacts within milliseconds to readjust our movements when something unexpected happens. For instance, if a person starts to trip, the neck may flex to keep the head stable, the torso becomes more rigid so that the body remains upright and the legs and feet take a stutter step.
The experiment that lead to the discovery, devised by Kathy and one of her former PhD students, Jess Brooks, involved putting macaque monkeys inside a device similar to a flight-simulator. Monitoring their subjects' brain activity, the researchers were able to identify the specific cluster in the cerebellum that reacted to the unexpected movements they were creating. What is astounding is that each individual neuron in this tiny region (smaller than a pin's head) displays the ability to predict and selectively respond to unexpected motion.
This finding both overturned current theories about how we learn to maintain our balance as we move through the world, and also has significant implications for understanding the neural basis of motion sickness.
The study was published in the journal Current Biology, and was widely covered by the media, in the Wall Street Journal and PBS among other venues.
Want to learn more about Kathy's work? Check out her website and her Scholarpedia article.
Susan C. Alberts received a PhD in 1992 from the Department of Ecology and Evolution. Her advisor was Jeanne Altman. Since 1998 she has been faculty in the Department of Biology at Duke University. She also serves as Associate Director of Science and Synthesis at NESCent and co-directs the Amboseli Baboon Research Project with Jeanne Altmann, Princeton University. Susan has recently been elected a fellow of the American Academy of Arts and Sciences.
Susan's work focuses on how and why animal behavior - the primary means by which animals adapt to and exploit their environment - has evolved, studying two populations of large mammals for which detailed life histories are available and observation conditions are very good: the savannah baboon and the elephant in Amboseli National Park, southern Kenya.
The Amboseli baboon and elephant are among the best-studied mammal populations in the world, having been subjects of ongoing research for more than two decades, thus provide exceptional opportunities for understanding the relationships between social behavior, relatedness, and population genetic structure.
Susan's research at Duke investigates three major topics: 
- the importance of expression of kin relationships; 
- the importance of dominance relationships;
- behavioral responses to environmental change.
Her own work focuses on baboons, one of the most abundant and wide-spread species of monkey in Africa and close evolutionary relatives to humans (on average, baboons and humans have a genetic similarity of 94%). An example of her research is a recent PNAS paper where she addresses the question of early reproductive aging as a uniquely human trait, using datasets on seven nonhuman primate species in wild populations to show that the human pattern is generally absent in other primates. Susan received the 2019 Distinguished Primatologist Award from the American Society of Primatologists.
Want to learn more about baboons and Susan's work? Check out her website and the Amboseli Baboon Research Project. She discusses her work at length in a recent interview after winning the Distinguished Primatologist Award from the American Society of Primatologists.